Working With Us
Regular and Event Markets to showcase student talent and bring innovation and visitors to local markets and town centres. Training programmes in market trading, production, presentation and selling to support our students, unemployed and homeless young traders.
Events
Future Foundry are relocating to Dover to develop a Creative Start Up ...
Monthly Student Makers Markets through 2017 funded by the Port of Dover ...
Opened by London Mayor Sadiq Khan the first London Student Makers Market ...
Innovative mental health project developed by Student Makers Sam Giles and Erin ...
A World Cafe event and cultural conversation about.....freelancing, workspace, equality of opportunity, ...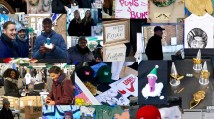 43% of those employed in the creative industries are freelancers and this ...
On a fabulously sunny Saturday by the sea our Grayson Perry inspired ...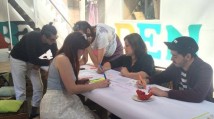 Following a successful two years of monthly markets we have been evaluating ...
Sorry, no posts matched your criteria.